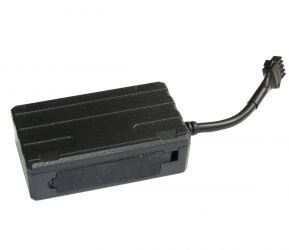 Description
When you are looking for a vehicle GPS tracker that does what you want at a realistic price – look no further.
The Mongoose VT900 has to be the best value, feature packed GPS tracker.
Just a glance through it's array of features shows it can do almost everything most users want or need.
What's more, it's so easy to use thanks to the mobile APP !
PURCHASE PRICE INCLUDES;
FREE MOBILE APP
FREE WEBSITE
NO MONTHLY FEES
NO CONTRACTS
Where is it now  ?
Open the APP and click "Real time". The map shows where your vehicle is located.

Where was it  ?
History shows the route driven. Select 'play' and the screen shows the route taken.
Select any day – last 6 months history always maintained.
Got more than one vehicle ?
You logon with your own chosen username and password.
See all your vehicles at the same time.
Select individual vehicles to see more details.
Any other costs ?
Yes, possibly………………………..
GPS trackers require a mobile SIM card inserted so that they can communicate with your mobile phone and the website.
Typical SIM costs on PrePay range from $2.00 to $10.00 per month depending on usage.
Sometimes the cost can be zero depending on your contracts with your mobile provider.
Otherwise a PrePay can be the least expensive but discuss options with your mobile provider.
Specifications
Mobile APP – FREE to download and use
History recording website – FREE to use – no download required
Uses low cost data for location reporting to the website
Uses text messages for warning alerts to your phone
Send just 2 set-up texts to start tracking
'Account' logon for multiple tracker users – see all trackers on one screen
Live track your vehicle(s) on your smart phone, tablet or PC
History playback (continuous 6 months)
Print/save travel reports from the website
2~3 hour battery back-up
Uses LBS (cell sites) for approximate location when no GPS available (an aid to Search & Rescue)
Maximum of 3 authorised 'users'
Time adjustable for daylight saving
Engine immobiliser – optional fitment (should be starter motor only – see cautionary note below)
Geo-fence – sets permitted travel area – multiples can be set
Manual Arm/Disarm function for alerts
ALERTS FOR: Ignition – Shock – Geo-fence in/out – Speed – Move – Low power – Power disconnect
Small size: 70x40x22mm – 50g
Water resistant to IPX-6
12v~75v DC
Uses a 3G GSM/WCDMA SIM card
Easy installation – only 3 wires + immobiliser
2 year product warranty